Stirring the Pot
Timo
(aka
DJ Rideon
) was kind enough to
big up
my mix
A Seleção do Gringo
on the
Rio Baile Funk
blog. But he raised some questions about my admittedly ad homonym (or at the very least sneaky linky)
digs
at some of my fellow "
funky mediators
." I expected as much and he's fair to call me out on my URL trickery, so lemme explain:
Diplo
-- I've been writing about funk&Rio, among other sounds&cities, for going on a year and a half, but I've largely avoided mentioning Mr. Pentz, whose shadow certainly looms large over the crowd of gringos who've gone south. I have to admit that back in the spring of '06, I was still easing my way into the heady world of int'l sounds, c/o knowledge jewels like
Music E-145
(and hey, now I'm the TA!). And it was via Diplodocus that I, like many who live above the equator, first heard of Rio's booty beats. Not that there weren't contemporaries or even precursors -- cf
DJ Philomena
and the unfortunately-named
Slum Dunk Presents Funk Carioca
(in part orchestrated by
Tetine
, who claim the equally unfortunately-named album
L.I.C.K. M.Y. F.A.V.E.L.A.
)
But I'm definitely of the opinion that some of his early efforts at popularizing the genre were problematic.
Favela On Blast
/
Favela Strikes Back
/
Piracy Funds Terrorism
This mixtape triptych from '04, when funk was the hottest thing in the Diplo repetoire, is shockingly disrespectful to the music he was building a reputation on (not to mention the cavalier use of "favela"). All three do not credit any tracks with artists or titles, and in Piracy Funds Terrorism, tracks named "Baile Funk 1" "Baile Funk 2" &c brush up with properly credited MIA mash-ups and dirty south hits.
Why are funk MCs less important as artists than The Clipse?
I'll grant that
o movimento funk
itself is not known for its scrupulous organization, and plenty of mixtapes you pick up in Rio are creditless too. But it's not like Favela On Blast is chock full of hardcore proibidão (where anonymity is the order of the day) -- it's got mainstream funk hits like Bonde do Vinho's "Labarinto vs. Vem Cá Nenem" (popular here too for using a "Rock the Casbah" instrumental) and one of the many remixes of the Flamengo anthem (both of which are on Seleção do Gringo, properly credited).
Timo points out that I, too, have some uncredited tracks in my mix -- but I tried to avoid them (they are the exception, not the rule) and at the very least I explain why I don't have the info, even after some hunting around
Google Brasil
.
A
review of Favela Strikes Back
ultimately argues that such culture vulture moves may not be so bad if, in turn, they translate into $$ (or more precisely R$R$) in the hands of artists, although the review itself really flounders with terms to describe the music (hardly an
unknown occurrence
outside their indie rock bread and butter). Difficult questions about favela economics (will it just lead to more gringos buying drugs?) and
commodification
aside, I agree that Diplo and early funkeiros up north certainly paved the way for DJ Sany Pitbull, DJ Sandrinho, and MC Dudu do Borel (among others) to bring the funk direct without relying on such mediators. But how much of a north-south reversal are they making if Sany ends up playing at a place called
Favela Chic
, which could easily happen the night after he plays the baile funk in the favela of Cantagalo (which in turn I've heard called "baile chique" because of the number of well-heeled cariocas that have been coming up for the party)? And of course, it's only a select class who are making the leap outside of their communities, much less Rio. Trickle-down economics definitely don't apply.
This is, of course, dating back a few years, and I applaud more recent efforts like
HeapsDecent
and the
Favela On Blast film
(which could go either way) as making up a little bit for past transgressions.
It's a question if he can really focus long enough on these projects to make sure they come to fruition properly. As Wayne&Wax has
already pointed out
, move too quick and you'll miss the details.
[After delivering a similar argument in a Music E-145 guest lecture two weeks ago, I copped
Soy Cumbia!
, a MadDecent podcast mix that is mad indecent -- BsAs champ Sonido Martines
loses remix credit
and rumor has it that vocal drops and shout outs (y'know, local color, marks of identification) were cut from the beginning of the tracks. Just go listen to
Sonido on RuptureRadio
. . . he spends a lot more time in BsAs than Philly's finest.]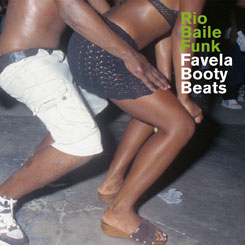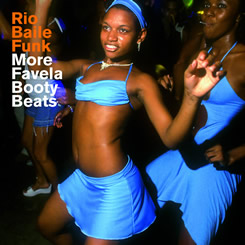 Essay/Man Recordings
: As an acknowledged commercial success with two hit compilations, it might just seem like a case of jealousy. But I think these comps were another opportunity squandered -- the cropped mid-sections of the first cover replicating the same anonymous-as-exotic canard of Diplo's mis- or non-labeling. I feel better about the more recent Funk Mundial and Baile Funk Masters series, as they actually draws distinctions between different DJs and MCs, their personalities, the styles they bring to the table. Funk is not monolithic in this format, and that's a big improvement. Still, as recently as this summer, an MC I'm friendly with who ended up on
this release
said the contract presented to her was in English and explained to her by a (European) bilingual friend of Man's man on the ground, Daniel Haaksman, who in turn is still struggling through his Portuguese ABCs. I'm really shocked that after so many releases, they haven't gotten their act together enough to find a Brazilian lawyer and draft a contract in the lingua franca (or just have a
notário
do a certified translation). I haven't seen the contract, although I offered to look it over, so I don't want to claim that it was misrepresented or offers poor terms, but the fact of it still strikes me as a disservice.
CokeGunsBootyBeats
: My favorite example of hyper-sensationalized funk coverage. This guy Alex Bellos, "reporting deep from the slums of Rio de Janeiro" like a modern-day Livingstone, has produced one of the most telling statements in English-language press about
o mundo funk carioca
. "Welcome to the most exciting--and the most dangerous--underground club scene in the world." The real message here is that it's the most exciting because it's the most dangerous. The interest of Bellos ("
a world expert on Brazil
" ?! -- stick to
futebol
) and his readership is fueled by an image -- even a fantasy -- of drug- and violence-infested third world slums populated by 12 year olds snorting cocaine and holding AK-47s. Does
proibidão
, the focus on Bellos' article, revolve around the culture of drug trafficking in Rio? Of course. But it doesn't require such preposterous reporting, cf
Machine Gun Voices
.
___
All of which makes me appreciate all the more the kind of approach engendered by the
Blogariddims
series. I realize I'm comparing apples to oranges with a podcast stacked up against record label releases, mixtapes, journalism, and well, another podcast. But there's room in each to show a little more care (and interest -- is it about you or the artists you're bringing to another audience?) w/r/t cross-cultural contact.
Moral of the story: If the world were more like Blogariddims, maybe it'd be a more ethical place.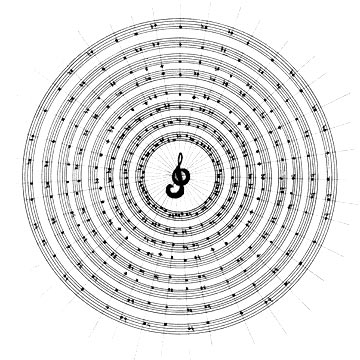 Labels: blogariddims, BsAs, cumbia, ethics, funk, podcasts, rio